What Qualifies for Short-Term Disability?
When employees cannot work due to non-work-related injuries, illness, or pregnancy-related complications, South Carolina short-term disability benefits can provide financial assistance. Generally, an employer provides short-term disability benefits as part of their employee benefits package. It is also possible to purchase a policy separately. However, what qualifies for short-term disability is not always clear.
What Constitutes Short-Term Disability?
To meet short-term disability qualifications, a qualifying medical condition must not be related to the work environment or job-related responsibilities, must be severe enough to prevent the employee from working for a limited period, and must require a doctor's care. Short-term disability generally covers:
Accident-related injuries,
Chronic illnesses,
Acute diseases, and
Pregnancy or maternity leave.
If the loss of income starts after your policy's effective date but the medical event occurs while the policy is in force, you might be entitled to benefits for the above conditions (provided that the policy does not explicitly exclude the condition).
Accident-Related Injuries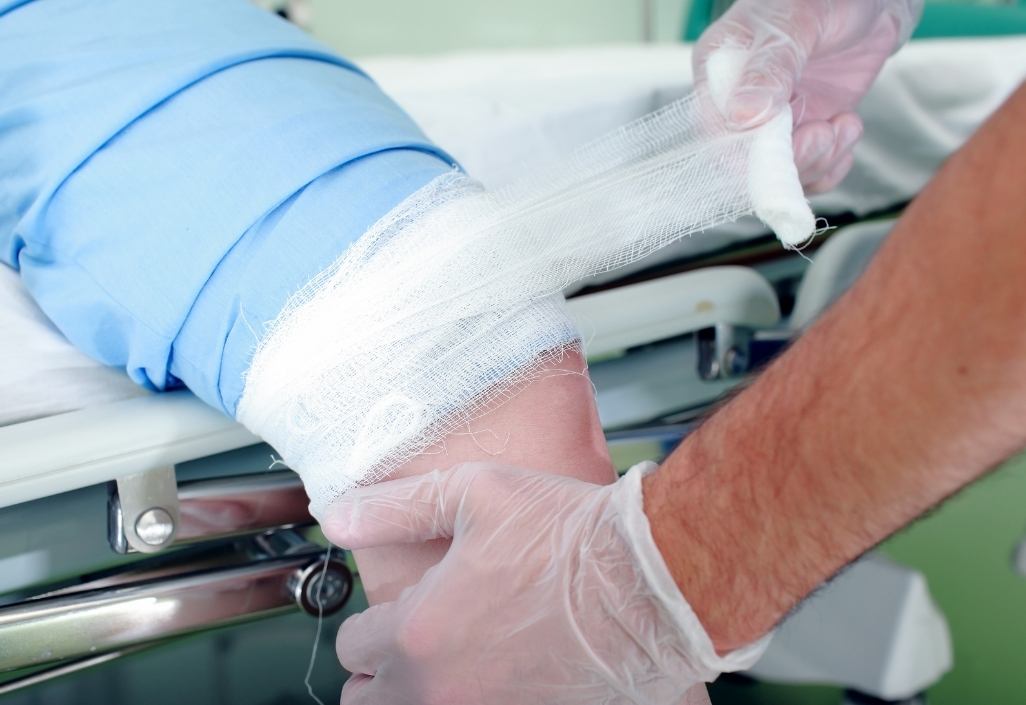 Whether you have a car accident or accidentally trip when walking downstairs, your policy should cover the short-term disability if the injury occurred off-the-job. Common injuries related to accidents might be broken bones, burns, head trauma, or musculoskeletal injuries. Short-term disability also covers the period following a medically necessary surgery related to the injuries.
If the injuries resulted specifically from a car accident, remember that your auto insurance might cover hospital bills and lost wages. Your policy might coordinate benefits and limit your short-term disability coverage. Be sure to check the language of your policy to be sure.
Chronic Illnesses
People with chronic illnesses often have to take leave from work as their symptoms come and go. Given their nature, many chronic diseases qualify as an illness for short-term disability. Examples include cancer, asthma, epilepsy, fibromyalgia, high blood pressure, gout, and carpal tunnel.
More recently, short-term disability benefits began covering COVID-related issues. A policy might provide benefits when a person sustains a loss of income and requires medical care for symptoms like severe breathing issues, profound aches, and long-lasting high fevers. Short-term disability does not cover COVID quarantines. Even though quarantine might cause a loss of income, since a person does not require medical care, it is not covered.
Acute Diseases
Acute diseases typically meet the definition of a qualifying illness because they are severe and likely to cause a total loss of income. Some diseases in this category might be pneumonia, heart attack, stroke, kidney stones, or appendicitis.
Pregnancy, Maternity, or Paternity Leave
While short-term disability generally does not cover paternity leave, because a father is not under a doctor's care, an employee will likely be eligible for short-term disability benefits for six to eight weeks following childbirth for maternity leave.
Mothers can also file claims for medical complications of pregnancy before birth, recovery from labor and delivery, and postpartum health disorders (not depression).
Who Qualifies for Short-Term Disability?
To determine eligibility, check to see if you have any disability coverage through your employer. If you can apply for disability benefits through your employer, you should be sure to apply for those benefits before you stop working to avoid any qualification issues.
However, even if you have already stopped working, you should check to see if you might be eligible for short-term disability benefits through your former employer. If your former employer did not notify you of potential eligibility for these benefits before the application period lapsed, you could still be eligible to go back and apply.
If you believe you were wrongly denied short-term disability benefits, contact an attorney for guidance.
What Happens When I Get Short-Term Disability?
In South Carolina, there is typically a waiting period of seven days before an employee is eligible to receive short-term disability benefits. During this time, the employee must use their sick leave or vacation time to cover their absence from work. Once the waiting period ends, an employee can receive their benefits.
The amount of short-term disability benefits an employee can receive in South Carolina will vary depending on the policy. Generally, employees can expect a percentage of their regular salary while they cannot work. This amount is typically around 60 to 70% of their regular pay.
Short-term disabilities are typically provided for a period of up to 26 weeks. However, the exact duration of benefits will depend on the terms of their policy. In some cases, employees may be able to extend their short-term disability benefits if their condition requires additional time off work.
Was Your Short-Term Disability Claim Denied?
If your claim was denied or you believe that your insurance company is acting in bad faith, you may want to consult with an attorney who specializes in disability insurance. John Peace founded the Peace Law Firm in Greenville, South Carolina, in 2002. His experience as a former insurance company employee gives him a deep and nuanced understanding of insurance-related issues. For over 15 years, he has passionately represented individuals like you. To request a consultation, please call 864-298-0500.