Who Can Sue Under ERISA?
Wondering if you can sue for ERISA violations? Contact John Peace at the Peace Law Firm today: 864-298-0500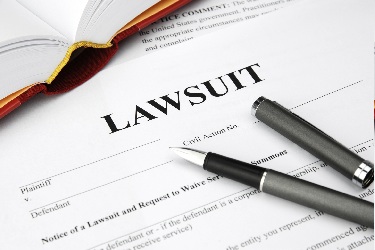 The Employee Retirement Income Security Act of 1974, or ERISA, is a federal labor law that is specially designed to protect employees who receive a pension plan or an insurance plan from their employer.
ERISA requires employers to follow certain regulations so that they act in the best interests of their employees. These regulations touch on a variety of issues, including how the employer will manage their pension and insurance funds.
Moreover, employees may sue any party that violates their ERISA rights. However, not everyone can sue under ERISA.
This article will give you a basic understanding of who can sue under ERISA as well as who is excluded from suing under ERISA. That said, the best way to learn more about ERISA litigation and who can sue under ERISA is by consulting a qualified and experienced labor attorney.
ERISA Litigation Basics
A grievance and appeals process is one of the special benefits of a plan covered by ERISA. More specifically, ERISA plans give all participants the right to appeal any unfavorable decisions that relate to the insurance or pension plan.
While this is a huge right for covered employees, not everyone can file ERISA claims. Instead, they have to meet three basic requirements.
Requirement #1: Check to See If Your Plan Is Covered by ERISA
The first step to consider is whether your pension or insurance plan is an ERISA plan. This requirement may seem obvious, but it is important to remember that many types of plans are exempt from ERISA.
For one, pension plans that qualify for the Department of Labor's ERISA safe harbor provisions are exempt from ERISA. None of the participants in these plans can sue their plan provider under ERISA.
To qualify for the ERISA safe harbor exemption, a pension or insurance plan must, among other things:
Not require employee to participate in the plan;
Not allow the employer to receive compensation for covering the plan's expenses, besides reasonable reimbursement; and
Allow only the employee to enforce the plan's rights.
This means there is a good chance you are participating in a plan covered by ERISA if your employer is benefiting financially or if it requires you to participate.
Certain groups of employers are exempt from ERISA even if they do not meet the safe harbor provision. Specifically, pension or insurance plans provided by a government body are exempt from ERISA.
This exemption applies to all government organizations. It does not matter whether the government body providing the plan is at the federal, state, city, or county level. Plans offered by religious organizations are also exempt from ERISA.
Requirement #2: Be a Participant, Beneficiary, or Fiduciary of the Plan
Another common point that arises in litigation relates to the plaintiff's relationship to the plan. Obviously, plan participants are eligible under ERISA Section 502(a)(1)(B). That same section also allows plan beneficiaries to sue under ERISA. A plan "beneficiary" refers to any person who can receive benefits from the ERISA plan.
Beneficiaries can be anyone who is able to receive plan benefits, but are usually family members of the person participating in the plan. In a separate section, ERISA empowers individuals with fiduciary duties over the plan to sue plan providers.
Requirement #3: Suffer an Adverse Action Related to Your Plan Benefits
ERISA empowers individuals to sue their plan providers to:
Contest an unjust denial of the participant's plan benefits (like health or retirement benefits);
Compel the plan provider to release documents relating to the ERISA plan;
Correct improper management of the ERISA plan by the plan provider; and
Compel the plan provider to comply with ERISA information disclosure requirements.
If any one of these actions describe your situation, then you can probably file a suit in federal district court. However, this is not an exhaustive list, so you may be able to file a lawsuit under ERISA even if your situation does not fall into one of the above categories.
Find out if you are eligible to sue under ERISA in South Carolina
Let's Explore Your Options. Submit the short form below and Johnny Peace will review your case for free.
How Can an Attorney Help Me Sue Under ERISA?
There are many ways that an attorney can assist you during ERISA litigation. While ERISA gives plan participants easy access to federal courts, the regulations surrounding ERISA are extremely complicated. This fact alone makes it a daunting task for anyone to represent themselves in ERISA litigation.
Additionally, the defendants—which are generally insurance companies and employers—often retain a team of attorneys to represent them. These attorneys have years of specialized training and know how to represent their clients well.
Therefore, you need to also have a qualified and experienced attorney by your side who can help you navigate the complicated world of ERISA regulations.
Furthermore, an attorney will be able to assist you with a variety of litigation-related tasks. For example, your attorney can send out discovery requests to your employer and third parties. They will also be able to negotiate effectively with opposing attorneys and draft legal briefs on your behalf.
When hiring an attorney, however, make sure you hire an attorney who is familiar with ERISA claims. An ERISA attorney will have the ideal skillset and background to fight for your rights in the most effective way possible, thereby maximizing the chances that you win your lawsuit.
Therefore, the most important step you can take before filing an ERISA lawsuit is to consult a qualified attorney who has experience with ERISA cases.
Can the Peace Law Firm Help Me Sue for ERISA Violations?
If you still have questions about who can sue under ERISA or wish to consult a skilled ERISA attorney, reach out to John Peace and the Peace Law Firm right away. Unlike some other law firms, we have many years of experience dealing with ERISA cases.
On top of that, we are determined and persistent, so we will stand up for you in front of insurance companies and employers. We are not afraid to go to court to enforce your rights and win your case.
Also, we handle all our cases on a contingency basis. In other words, you will not have to pay us unless we win your case.
If you are still unsure about whether you need to hire an attorney, that is perfectly okay. Take just a few moments to contact us today. All initial consultations are free, so you have nothing to lose by giving us a call and setting up an appointment. Do not miss an opportunity to stand up for your rights!